It's said that 'When the wind's in the east the fish bite least', but it doesn't apply to Shakespeare beach near Dover, Kent, where you can catch bass from the beach when conditions elsewhere are wrong…
The English Channel has always been a battlefield and at times has been nothing more than a giant ditch that has kept out the enemy. Just last month we remembered the fleet of small ships that brought our troops home from the Dunkirk beaches.
For many, Dover's sparkling White Cliffs epitomise the Battle of Britain and were the landmark for the returning fighter planes that swept the sky for hostile warplanes.
Down at sea level I have my own memories. From a young age I was drawn to Dover's piers and beaches where I could always guarantee a great day's fishing. Later, when I owned a boat and the weather always seemed perfect, we landed so many cod we almost became blasé about the standard of sport. My fascination with the English Channel and the two World Wars led me to dive its depths in search of the many tools of war which litter the sea bed.
The chalk cliffs, that on closer inspection have dark black flint running through them, make an impressive backdrop that every angler in the country can immediately identify. These cliffs, which reach a heady height of 350 feet, spread east and west from Dover, which remains an important and busy port. There are so many angling marks in the immediate area you could write a book on them.
Bass are extremely difficult to track down and a little knowledge puts you on the right track. That's why I called local rod John Hutton, who has fished Dover's shores for many years and is an expert bass angler. What he said had me drooling at the mouth, and together with Jason White (pictured below left) from Dartford we planned a trip to Shakespeare beach. The terrain here is quite snaggy so I left my rods at home, and with camera in hand decided to put pressure on John and Jason.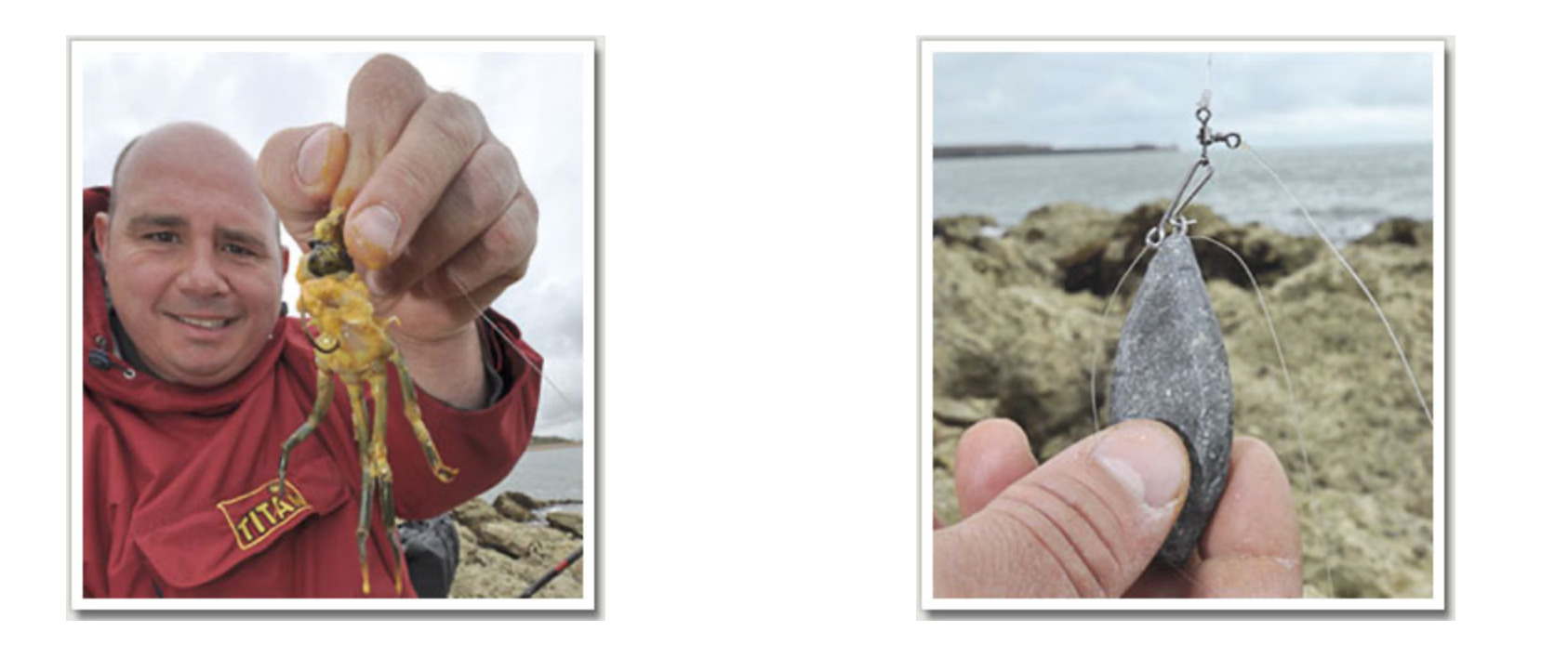 You need a 'rotten' rig
Jason has fished Shakespeare throughout the spring and summer months since the mid-1960s with his pal Steve Eggleton. At low tide during the 1960s it was possible to walk around the shoreline of prominent Shakespeare Cliff to Folkestone Warren.

At that time the drill was to fish two hours before low water on a neap tide and two hours after high water.
"Our best results back then came on the early evening low tides, just as the tide started to flood and daylight started to fade," remembered Jason. "It was not unusual to catch at least three bass a session. Steve and I have had some lovely bass up to 7lb-plus."
He continued: "We found that an easterly wind pushed food into the rocks and the bass knew this. This was a great indicator for us because we often knew exactly where the fish were."
I've already mentioned the ground is rough and if you don't believe me, stand on the cliff tops overlooking the mark and you will get a superb view of the landscape…and you might even see France on a good day.
There's only one get-out card when you fish Shakespeare and that's fishing with a rotten-bottom rig (pictured above right).
"My reliable rotten-bottom set-up is a three-way swivel and a Genie bait clip, which is clipped into the bottom eye," said Jason.
"In effect you are clipping the Genie upside down, which will enable you to load the sinker eye on to the bait clip.
The weak link is 8lb line attached direct a 5oz or 6oz lead weight. My 15lb snood tied off the three-way swivel carries a size 3/0 Viking hook."
Jason's neat tip to help prevent continual snagging up is to fish with a limp line – tightening up on the weight can pull it into the rocks.
Rods, reels and bait
It always worth knowing what the locals use, and in this case Jason went for a fast-retrieve reel with a light rod – the Penn 525 Mag and Zziplex Profile Lite.
John Hutton used a Daiwa AWB 129 rod and a Daiwa Mag reel. His end rig differed from Jason's rotten-bottom set-up in that he went for a long trace on an up-and-over rig (shown right), which is excellent for nailing bait hard to the sea bed and keeping the fish underneath the weight. Both are baited with peeler crabs, which are without doubt the number one choice for bass.
"I have tried ragworms, mainly on a float rig, and all I could catch were school bass," confirmed Jason.
Avenue that actually fishes in an easterly
Conditions were a very light easterly wind with an overcast sky, which was perfect for this venue. This makes Shakespeare unusual in that most venues won't fish when an easterly is blowing, so it is worth having this mark in mind when conditions elsewhere are wrong.
"Previous trips have produced big silver eels, which always give a good fight, along with wrasse. I've also landed codling to 4lb," said Jason.
On this trip the duo landed two bass each, which just goes to show you can't beat having the local knowledge, especially when it comes to wind direction, and the rigs and baits that actually work.