Nobody can argue against the fact that fishing tackle has got better and better during our lifetimes. The first spinning reels were invented back in the 1930s, but for a long time anglers were stuck with these flimsy, fragile, reels which could only handle somewhat moderate to heavy work. As a boy in the 1980s, I can remember my eyes delighted in seeing my father's Abu 6500 multipliers. Masterful pieces of engineering in their own right; they were almost too beautiful and shiny to use.
The fixed spools that dad had for spinning were nascent compared to the accomplished performance of the 6500s, both in the cast and construction. People dubbed fixed spools egg-whisks back then: if you saw a surf caster using them it would be a source of ridicule. Fixed spools just felt like they'd come apart if you were hauling any size of fish. The oscillation would quickly be off kilter, they corroded so easily in salt water and it wasn't long until they joined a graveyard of broken tackle for many anglers. 
Game changer 
Daiwa, one of the most established and well-known reel manufacturers globally, began to make incredibly robust fixed spools around a decade ago which, in my opinion, was a revolutionary move and something the sport was crying out for. They changed the game with their Japanese engineering and mechanical know-how.  

The Saltiga is their flagship saltwater spinning reel. They were initially designed for the offshore guys chasing the most powerful, fast-running pelagic fish. Back in 2015, I had some trips abroad planned, and I needed to invest in a couple of reels that I could fish deep water with and braid and also that would cope with the largest of fish from the shore. After some deliberating, I whittled down my choices to either the Daiwa Saltiga Expedition 2014 size or the Shimano Stella; the world's two leading heavy-duty spinning reels at the time. I read every international forum, magazine article and source of information that I could.
My conclusion with the body of evidence was that the Daiwa Saltiga 8000 was more reliable than its rival, needing less servicing and maintenance yet providing all the performance that you'd need. To top this off, I saw a video of one of the world's most accomplished pelagic anglers, Dennis Verreet, having the Shimano Stella fail on him while fighting a potential world record yellowfin tuna from the shore. Dennis went back a year later and broke the world record with the Daiwa Saltiga Dogfight, 8000 sized.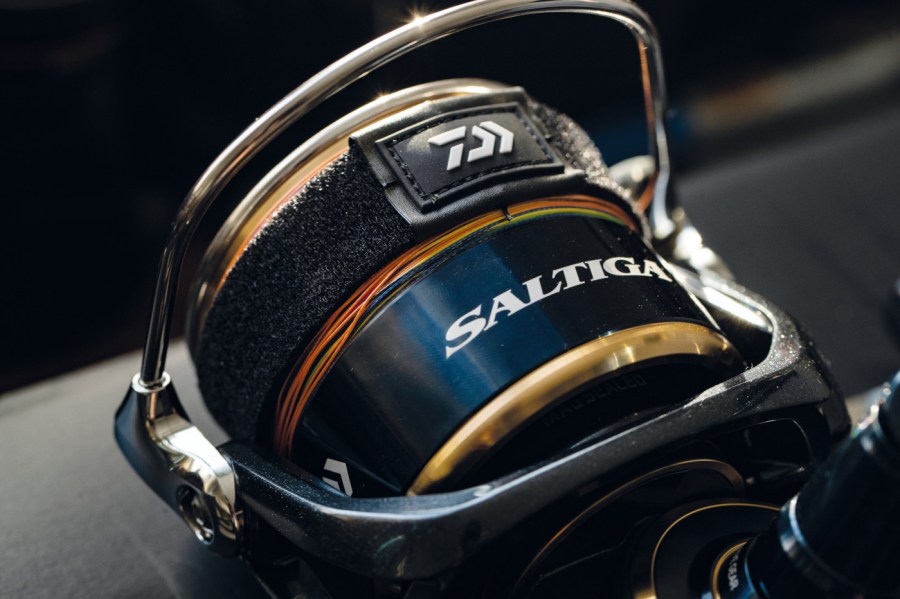 In my opinion confidence plays a huge part in sea fishing; you have to believe in your kit. I purchased a Daiwa Saltiga Expedition 8000 and a Daiwa Saltiga Dogfight 8000, initially testing them in Norway's deep fjords, and in 2016 I really thrashed them, having sharks to over 400lb from the rocks in Ascension Island and one over 500lb from the boat. Day after day, my friends and I were hauling, high as kites on adrenaline, drags screaming as enormously powerful fish were screaming the drags. The Saltigas had exceeded all expectations, and the £750 per reel that I had spent was an investment that gave a return of some of the best fishing experiences in my life. You get what you pay for. I have used those reels over rough ground for the past six years or so, and they still haven't had a service. All I have done is changed the drag washers once. 
A couple of years ago, Daiwa launched the new navy/gold Saltiga 20. The stunning-looking new reel is designed for the toughest conditions and hardest fighting fish, like giant trevally or dogtooth tuna. I hadn't really seen a significant improvement in the subsequent Saltiga releases after my Dogfight and Expedition models, which were almost identical. Now, with the new Saltiga 20, they're reworked reels that I already thought were perfect and actually upgraded a performance that I didn't think could be surpassed. 
Redesign
With its redesigned spool, Daiwa has created less of a sharp angle with the line coming off the spool, which certainly improved the casting fluidity, and it's definitely better when the line capacity is low on the spool. It has a new monocoque frame which houses an even bigger main gear than its predecessors, which is the largest in the industry. It's enormous and also very thick. They have entirely changed the Zaion (composite) rotor, which was already very solid, and it's now even stronger and made of aluminium which is also more compact. There is improved heat displacement in this reel, which is essential if you're battling hard-fighting fish. 
The Saltiga 20 is MagSealed, which is a phenomenal system for keeping saltwater out of the reel in challenging conditions. It has an incredibly loud drag clicker which is much improved on the older models; it sounds a little like a tiger purring. The bail arm mechanism has also been upgraded and when you close it, it sounds a little like you just cocked a gun. The 20,000 size is an absolute tank boasting 66lb of drag (30kg). It has 13 bearings and 18 drag washers (which have also been redesigned with efficiency in mind). The powerful handle is 85mm long. It has an enormous line retrieve and holds 300m of PE10 or 500m of PE8 braided line. The 20,000 size weighs 890g.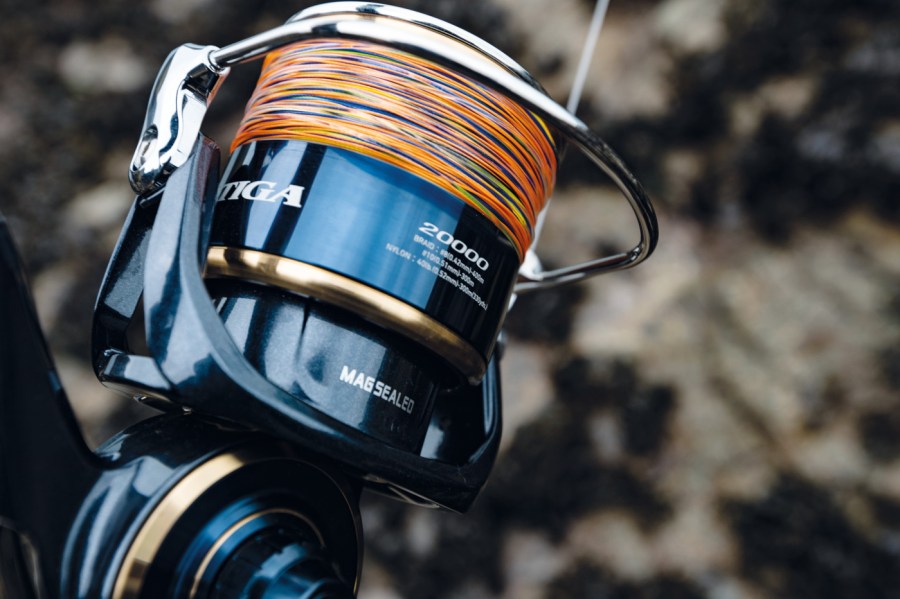 Dreams come true
These reels are the most expensive that I have ever owned, so they aren't going to be for everyone. What the Saltiga 20 offers an angler is unparalleled performance, which is exactly what you want if you are battling the fish of a lifetime. As anglers, we travel enormous distances after our desired quarry, and if you want a reel that you can rely on in any situation, the Saltiga 20 is it. If you're chasing record fish, especially pelagic species, these are the reels that you should own; they are simply magnificent. It might be a bit much in terms of power and performance for many applications, but it's better to have something and not need it most of the time than to need something and not have it. Daiwa's release material points out that these reels in the largest size will handle 300-400kg pelagic fish. That's insane. Anglers are dreamers at heart, and these are the reels that can make dreams come true. 
Features:
ATD drag (carbon ATD 1800 sizes)                                                  
Aluminium body & rotor                                               
Monocoque body                                                             
Mag sealed (pinion & line roller plus two msbb on drive gear)                                                       
Aluminium forged spool                                                
Aluminium machine cut handle                                                   
Aluminium handle knob (round shape p models – egg shape h models)                                                            
Twistbuster 2 mag sealed line roller                                                        
Tough digigear (g-1 dura-aluminium machined drive gear)                                                          
LC-ABS spool                                                        
Air rotor                                                             
Air bail (one piece)                                                             
Aluminium radiation drag knob                                                  
Infinite anti reverse                                                        
Cross wrap                                                         
Manual bail trip
RRP from £1150