As many of you will know, I have a long-standing working relationship with Shimano. This somewhat privileged position gives me the opportunity to use some of the finest fishing tackle manufactured today.
While it is always a pleasure to use top end products, I have ensured that I familiarise myself with the company's entire product range. After all, how can I honestly recommend a rod or reel to someone if I have never used it myself?
Towards the end of last year I received one of the first Shimano Spheros SW8000HG reels that arrived in the UK.
This was perfect timing as it coincided with the easing of covid travel restrictions which allowed me to use the reel extensively on two separate trips to Costa Rica.
I loaded the reel with 275m of 15kg Power Pro, which has a diameter of 0.23mm. The actual spool capacity for the 8000-size reel is 275m of 0.37mm line, so I used sufficient monofilament backing to ensure the spool was correctly filled to capacity.
My intention was to use this reel on what I classify as being a medium weight casting outfit when fishing off the Pacific coast of Central America.
Spheros specs
Mono line capacity 14lb/345yd, 16lb/250yd, 20lb/185yd
Weight 24.7oz
Bearings 4+1
Gear ratio 4.9:1
Retrieve per crank 37in
POWERPRO braid (lb/yd) 40/340, 50/265, 65/215
RRP: £234.99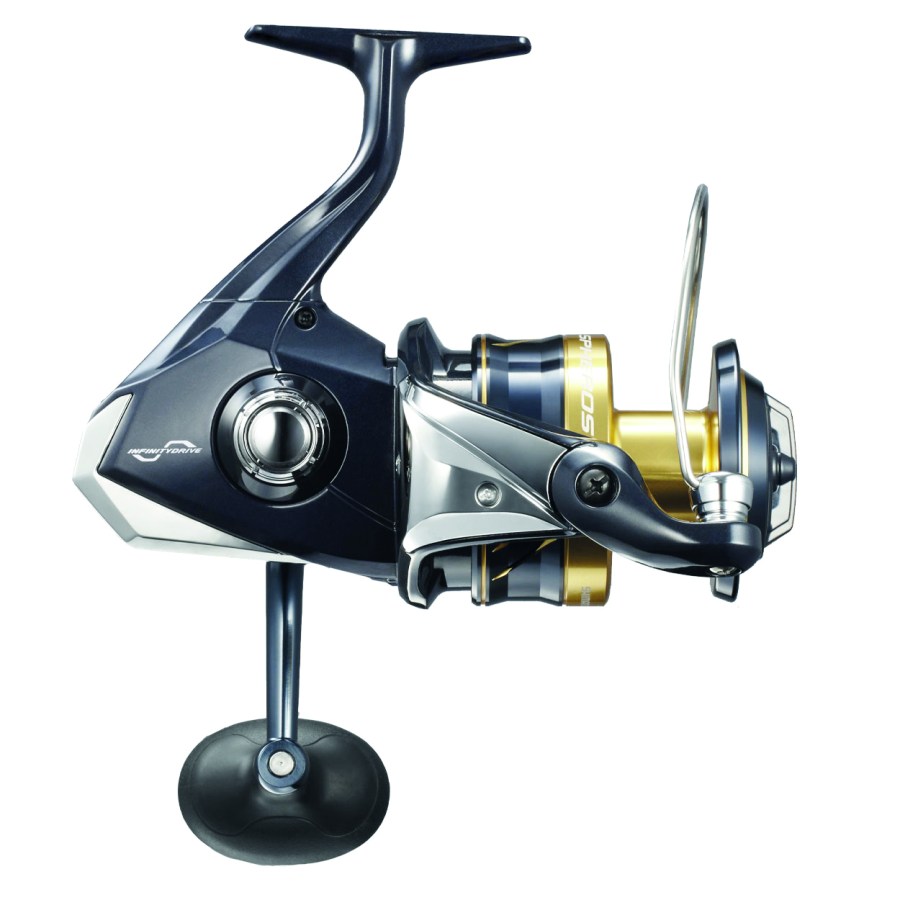 Built for salt
The SW of the model number indicates the reel has been built specifically for saltwater use. The HG confirms a high gear ratio, which at 5.6:1 was perfect when it was necessary to work lures quickly in order to induce a following roosterfish to strike.
Most importantly, the 8000-size reel is rated at applying an impressive 13kg of drag, which is essential when it is necessary to stop a brute of a cubera snapper from reaching its lair amongst the rocks!
During these trips the reel was used extensively each day, casting a range of poppers and stickbaits for species that included roosterfish, cubera snapper, yellowfin tuna and various members of the trevally family.
In total during those two weeks I fished 12 full days, during which I caught a lot of very nice hard-fighting fish. From day one I was genuinely impressed with the way the reel performed.
The drag, I soon noted when hooked up to a 30lb plus tuna, was exceptionally smooth and responsive to the slightest of adjustments.
All the time I had to keep reminding myself that I was using, at least in the Shimano range, a budget price big fish reel; the SW8000HG retails for just £164.99.
Consequently, I would have absolutely no hesitation recommending this reel to anyone either to use as their main reel for a trip, or to carry as a spare. Certainly, I have every intention of using my Spheros a lot during future trips.
The Spheros range, which includes models from 3000 to 20000, thus covering most saltwater applications, are available from all Shimano tackle retailers.