This advertising promotion is sponsored by our friends at Pure Fishing.
Words and images by James T Madsen
This article is focused on people who are new to sea fishing and want to buy enough equipment to get started without breaking the bank. Shakespeare's Challenge XT Surfcasting kit, along with a few handy additional extras, will be more than enough fishing equipment to get you started and all at a budget of under £200.
New to fishing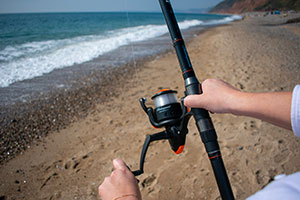 There is no better feeling at this time of year with the clocks going forward and some warmer weather giving us some early signs of summer to come. Longer, brighter days get many of us thinking about making plans and visiting the seaside. During the past 24 months there has been a lot of interest by many people who are looking into trying out sea angling for the first time. Sea angling is something that the whole family can enjoy, a great activity which could be worked in with a visit to the seaside. There are many different forms of angling but one of the main attractions of fishing in the sea is being able to eat what you catch. Whether you are thinking about something to keep the children occupied, or tasty fresh fish cooking on the BBQ, we've got the perfect combination of fishing equipment here to get you started.
Shakespeare Challenge XT Kit
RRP: £159.99
Features:
Balanced rod and reel setup
Pre-spooled reel
Tackle box with contents:
1 x three hook rig
1 x coloured mackerel feathers
2 x 6oz lead weights
5 x 3/0 hooks
5 x 5/8″ fluorescent red beads
5 x snap swivel
5 x barrel swivel
QR code for instructional video
There is more than enough equipment here in Shakespeare's Challenge XT Surf Casting kit to get you fishing straight away.
To start with you have a well-balanced rod and reel setup. The fishing rod is 12ft long with a casting rating of a 4-6oz lead sinker. It's a three-piece rod and comes with its very own case which makes it easy to transport.
This kit comes with a 7000-size fixed spool reel that has four ball bearings and a gear ratio of 4.1:1. The great news is the reel comes with an already fully loaded spool of 30lb monofilament, so you can literally fish with it straight out of the packaging.
There is a very useful tackle box that comes with the Challenge XT Surf Casting kit. Within this tackle box you have two rigs to get you started, which we'll come on to shortly. You also have some spare hooks in the tackle box, along with swivels, beads and links for the two 6oz lead sinkers which are included.
In addition, there is a QR code which can be found on the side of the box and once scanned this will take you to some very handy online tutorials with further instructions on how to best use all of this equipment.
Shakespeare Salt Sea Fishing Rigs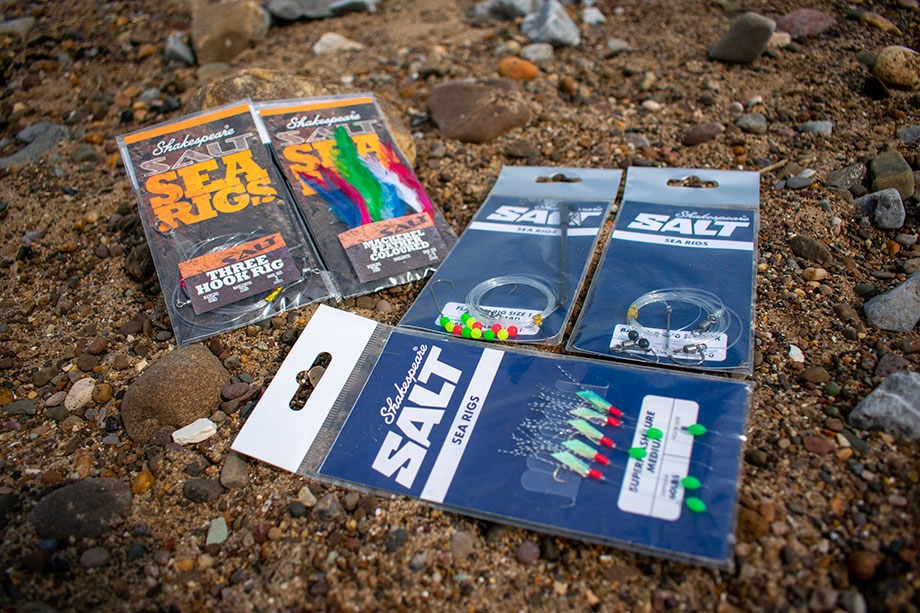 Once you have assembled the rod, screwed on your reel, and put the line through the eyes of the fishing rod, you are ready to attach a rig. Please don't be baffled by the use of our fishing terminology; a rig is basically what you are going to catch the fish on and we'll explain how that works now.
In your starter kit you have two rigs supplied: one basic three hook flapper rig and a set of large mackerel feathers. Once you have carefully removed the rig from the packaging, all you have to do is tie the top swivel to the mainline and then attach your lead sinker to the link on the bottom end of your rig.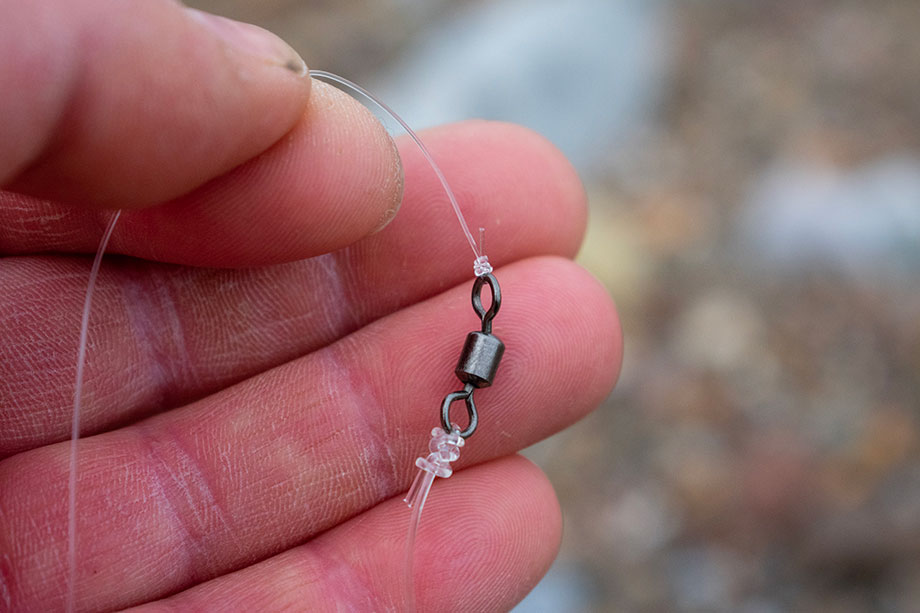 You may choose to start with the mackerel feathers. If so, all you need to do is cast them out and immediately wind them back in with the reel. The three-hook flapper rig will need to be baited up, cast out, and left to fish on the seabed.
In addition to the two rigs which come with the starter kit, we've also budgeted for six extra rigs in order to give you a few more options to target more species of fish. We've broken that down into three categories, and they're all great eating fish too!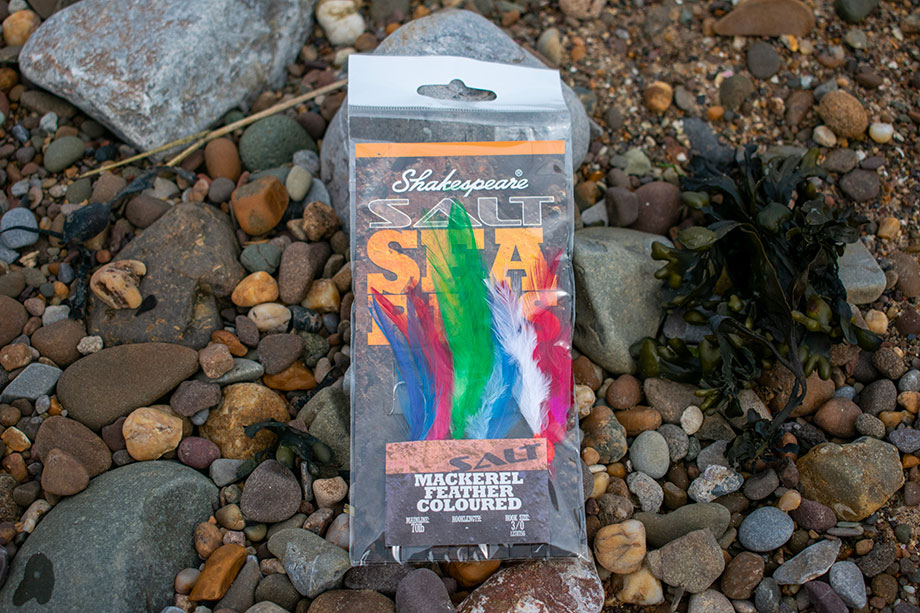 Mackerel: Superflash Lure – med
RRP: £1.99 × 2 (£3.98)
These smaller mackerel lures can be absolutely deadly on their day, especially when the larger feathers don't seem to be working.
Sea Bass: Bass Rig 4/O – single hook
RRP: £1.99 × 2 (£3.98)
Most fish eaters love sea bass. If you can spare a sliver of your freshly caught mackerel; simply attach it to the hook, cast out and leave to fish on the seabed.
Plaice: Flatfish Rig size 1 – two hook bead
RRP: £1.99 × 2 (£3.98)
A plaice is one of the most sought-after flatfish for the table. This flatfish rig, along with attractor beads, has every chance of catching you one. Simply bait hooks, preferably with sea worms, cast out and leave to fish on the seabed.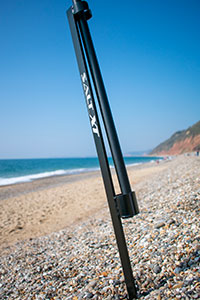 Shakespeare Salt XT Sand Spike
RRP: £27.99
Dimensions: 100×5×5cm
The final piece of equipment we recommend in your sea fishing starter kit is the Shakespeare Salt XT Sand Spike. This is a very handy piece of equipment which you can use to hold your rod, especially when fishing with the baited rigs left out on the seabed. The idea of a sand spike originates from the continental anglers in Europe. It's a simple device which you press down and fix into the beach. Unlike a bulkier conventional rod tripod, the sand spike is small, lightweight, and easy to carry. Once pressed into the beach, the sand spike will hold your rod up and keep your line out of the way of other beach users.
Simply cast your baited rig into the sea, place your rod and reel setup in the sand spike and wait for the fish to bite.
Get Fishing!
If you are new to sea angling then this sea fishing start up kit from Shakespeare is good value for money and all you need to initially get you out fishing. The Challenge XT Surf kit is great on its own, but the sand spike and additional rigs will surely make your new sea fishing experience a whole lot more enjoyable. Happy holidays, tight lines and here is to a few tasty fish sizzling on your BBQ!
---
More information: shakespeare-fishing.co.uk/products/challenge-xt-1540125