Charter skipper Dave Roberts looks at a tough lever-drag reel from Fin-Nor, the Marquesa MA-16LD Multiplier
Fin-Nor Marquesa MA-16LD Multiplier
RRP: £299.99
I was really excited when my first Marquesa arrived in the post. I had seen many in use on my boat but had never taken the chance to try one first hand.
This model from the American company Fin-Nor is certainly an eye catcher from the start. Its gold and silver finish make it stand out from the average, run-of the-mill production reel.
Billed as the ultimate offering of precision, strength and refinement, the Marquesa is ideal for fishing with braid, and said to be lighter, faster and stonger than other similar reels.
What you are getting is a super-tough, premium lever-drag reel with a precision made with 6061-T6 aluminium frame, spool, sideplate and power handle with soft grip rubber knob to make it light and strong. It has a carbon-fibre disc drag system.
Trying it out
As usual, my plan was to put the reel through its paces with a view to finding faults, if there were any to be found. During a trip on my charter boat AlyKat, out of Minehead, I visited a deep-water patch of rough ground which was the ideal place for testing the Marquesa. A fairly strong tide required 2lb of lead weight to hold bottom, and I knew that there would be some hefty eels to be found. With eels in the 20-30lb range attacking baits from the start, the Marquesa was called to duty.
The reel sat nicely on the reel seat and balanced well under pressure. The large, comfortable handle suited me and the generous 6.1-1 retrieve made light work of the task in hand. The heavily knurled drag adjustment disc and gear lever are easy to access and operate. Once the super smooth and strong drag system is set, there should be no need for adjustment while playing a large fish.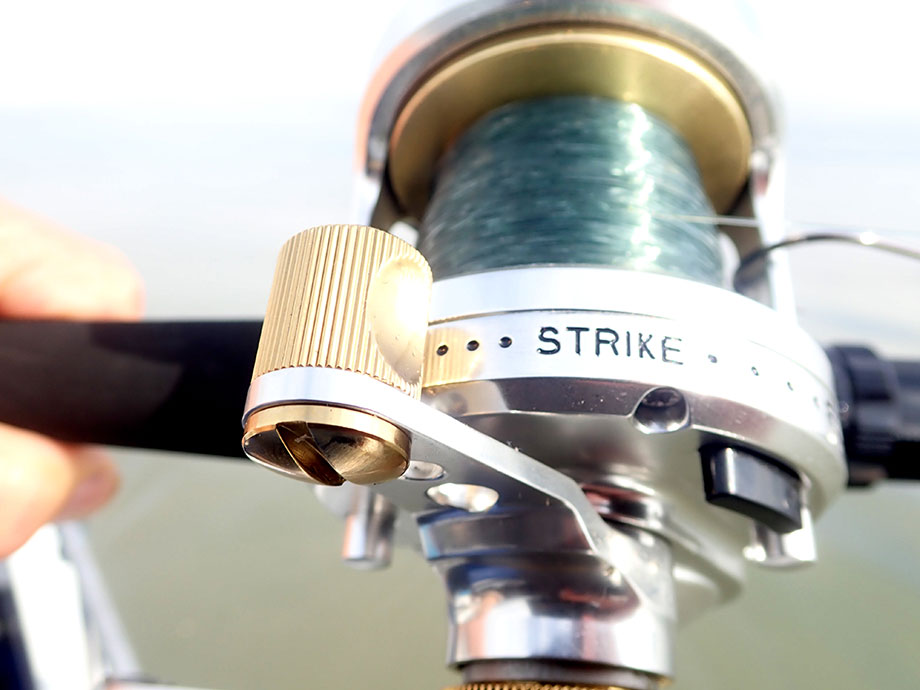 A negative point
Yes, I am heaping praise on this amazing piece of machinery but there is a slight downside for me. This is the rather annoying anti-reverse mechanism, which consists of a permanent clicking noise. Though nowhere near as noisy as a ratchet, it can become tiring especially if you are constantly retrieving as with lure fishing a wreck for instance. With this in mind, I would knock a couple of points off perfection for this otherwise fantastic reel. I have two aboard AlyKat, and they are staying.
---
SPECIFICATIONS
Model: Fin-Nor Marquesa MA-16
Bearings: 6 + 1
Capacity: 400yd/50lb braid, 290yd/20lb mono
Colour: Gold/silver
Construction: Machined aluminium
Drag type: Lever
Drag max: 30lb/13.6kg
Gear ratio: 6.1:1
Handle position: Right
Retrieve: 43in/109cm per turn
Weight: 21oz/595g
RRP: £299.99
Available from all leading tackle dealers.
---
For more reel reviews, head to our Tackle Section