Mike Millman guides us to Devon's Bigbury Bay where the fascinating history of wartime wrecks offer great fishing for a range of species
Wrecks close to shore have a great deal more to offer than you might think; prime examples being the two that date back to the First and Second World Wars lying in Bigbury Bay at the midway point between Plymouth and Salcombe.
THE PERSIER
The 5,600-ton SS Persier, launched in 1918, was one of the ships at Dunkirk but in 1945 was torpedoed off the Devon coast. Attempts to beach her and save the cargo failed and she sank in 100ft of water close to the mouth of the Erme Estuary.
The torpedo stopped her engines but amazingly they were restarted by a depth charge explosion and then, with the crew taken off, she crept away into the darkness. She was not seen again until in 1969 when divers, acting on a tip-off by fishermen that nets were being caught up on something large, went down a shot line and discovered her standing almost upright and virtually intact on a sandy bottom.
The wreckage was alive with conger and big pollack, species much taken advantage of by anglers in the years that have followed. It has always fished well for pollack despite being close to land and I recall a fish of 13lb taking my drift lined launce. There are times when cod visit the wreck, these coming in from big reefs further offshore.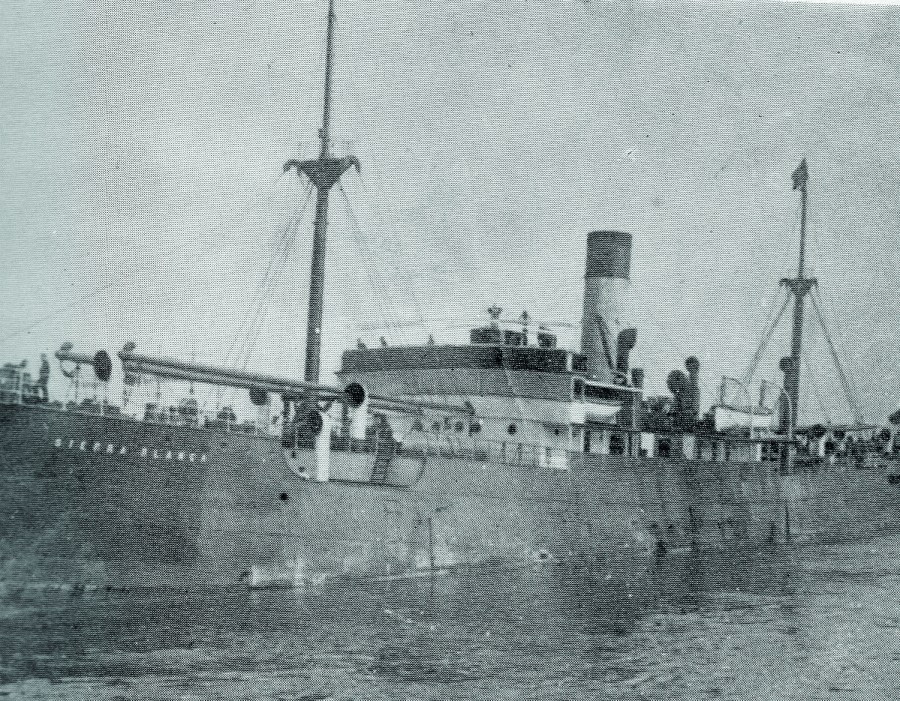 BURGH ISLAND
Close by is Burgh Island, its south and west facing flanks having deep gullies that are much rated for ballan wrasse that grow on virtually undisturbed. Bass are off the south facing side in the first light of day and I have a note of a 14lb 2oz specimen being caught. Burgh is the setting for the David Suchet film, Evil Under The Sun.
There is also the advantage of the Avon Estuary, good for blonde and small eyed ray. Recently the waters of the bay have begun to yield sizeable spurdog, two being in the 20lb class.
Nearby Bantham has a car park within yards of the beach and is ideal for kayak launching. Between Bolt Tail and Bolt Head is Bolberry Down. The sand and shale seabed below it attracts blonde ray that have been taken from the shore to 26lb 10oz. Boat anglers have reported them to a weight of 35lb 6oz.
My rating for the venue is as high as it can go and I have the feeling that over time new boat and shore records for the blonde could be established in this area.
SS MAINE
A mile off Bolt Head is the wreck of the 3,600-ton SS Maine, torpedoed off Berry Head in March 1917. Her Captain tried to get her to the coast but she sank within a mile of it and was upright in 90ft of water when discovered in 1961 by members of the Totnes and Torbay Sub Aqua Clubs who, after much negotiation, purchased the wreckage for £100.
It was found that the six-ton propeller was bronze, and this was purchased back by the company who had manufactured it for £800 leaving the club well in pocket after the salvage dues were paid.
The Maine has always been a natural aquarium and conger are numerous. In the early 1970s I used the Maine as the base for a first in a series of well received VHS videos titled Fishing for Conger and Ray.
Surface boil during the bigger tides does much to identify its position. Bolt Head itself has gullies that are a wrasse man's dream and fish in the 8lb class have been taken here.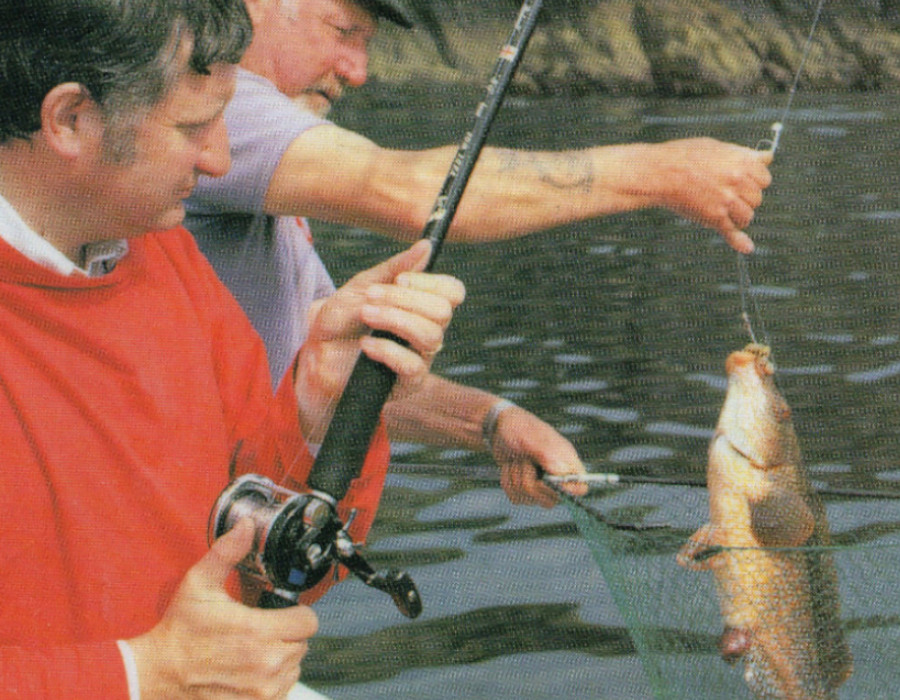 LAUNCHING
The Maine, Persier and the Burgh Island gullies are perfect for private boats and the well-set-up kayak angler. Kayaks are being developed to a very high standard and bring a new dimension to inshore fishing.
Those that have fittings for outriggers, GPS, watertight lockers and more comfortable seating add much to this welcome branch of inshore boat angling. Kayak launching is available at Hope Cove, the holiday area of Challaborough, dominated by caravans, which has two car parks and a slipway.
At Salcombe the slipway is at Batson next to the town's biggest car park. Admiralty Chart 1613 and Ordnance Survey Sheet 202 cover the bay and its coastline.