Built to protect a local mine from flooding, the seawall at Haverigg in Cumbria now offers fishing into the mouth of the Duddon Estuary
Words & Photography by Alan Darby

---
Situated in a stunning part of the Duddon Estuary in Cumbria, the fishing is from a sea defence wall that stretches from Haverigg across towards the end of Millom beach.
Made from tiers of concrete blocks, the Hodbarrow seawall at Haverigg is a breakwater protecting the former iron ore mine from the sea. The area behind it flooded when pumping stopped in the 1960s and formed the enclosed Hodbarrow lagoon. The area is now an RSPB reserve.
There are also a restored lighthouse and derelict windmill near the site of the old mine workings.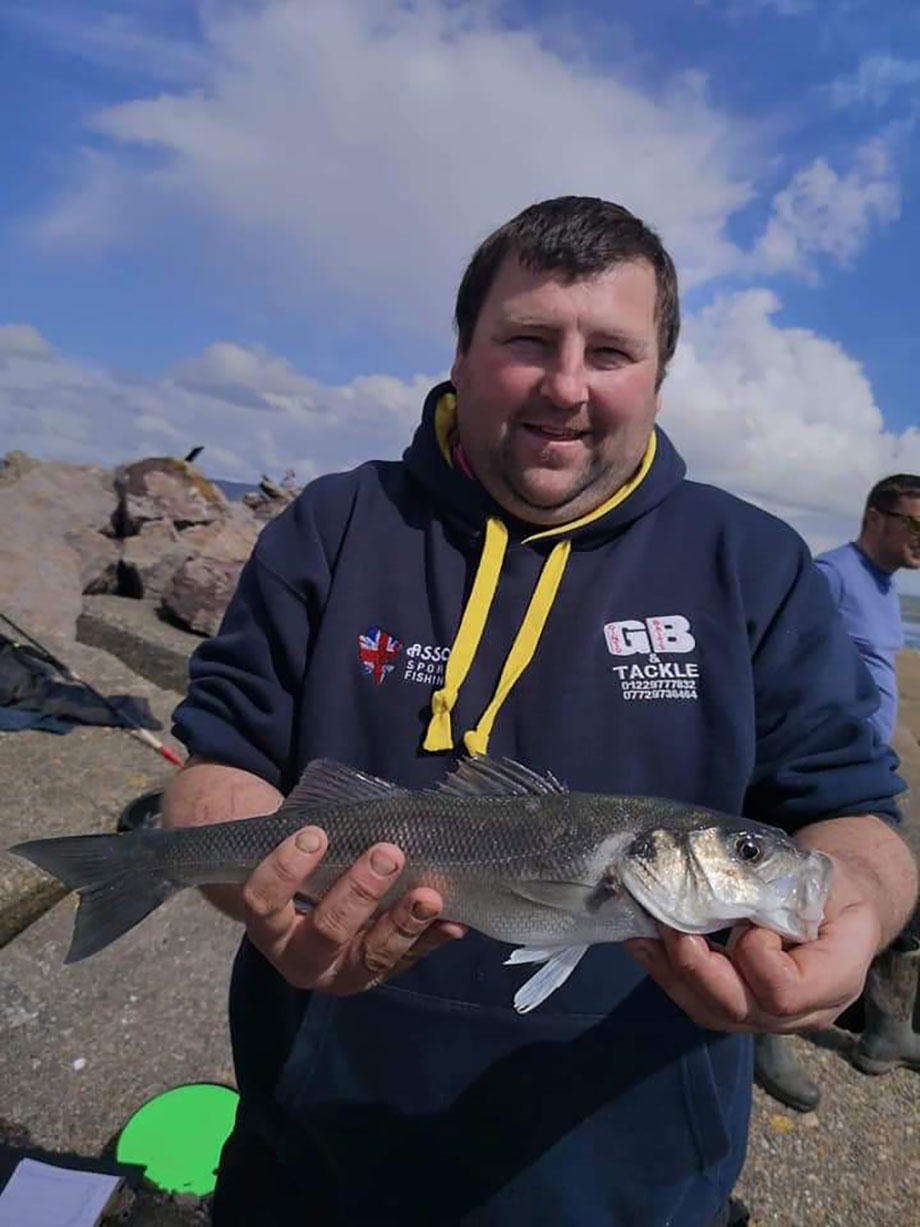 SEASONAL SPECIES
Fish that can be caught here are mainly flounders, plaice and bass.
TACTICS
The Seawall can be fished at various stages of the flood and ebb but ideally you want to fish the first of the flood, which is normally around three and a half hours before high water, and on tides below 8.4 metres on the Barrow in Furness tidal scale. The months between April and September are best.
A standard beachcaster or continental rod is ideal for fishing here. Use two-hook flapper  or loop rigs. It is beneficial to take a selection of lead weights to allow for the different stages of the tide. The best baitsare black lugworms, blow lug and peeler crabs.
From May to September, lure fishing for bass can be very productive so it is also good to have your lure rod with you.
---
NEED TO KNOW
Getting there
Haverigg is off the A5093 from Millom. The nearest postcode is LA18 4NG. Drive around an uneven road towards the former lighthouse, which is on land, while all the time respecting walkers and cyclists.
Tackle shops
Gint's Bait & Tackle, rear of 57 Lord St, Millom, LA18 4BN, tel: 01229 777832 or 07729 736464.
Lowery Tackle (Haverigg Post Office), 96 Main St, Haverigg, LA18 4EY tel: 01229 772338.
---