This area of Kent at the mouth of the Thames has a wide variety of top venues
Words by Wesley Shrubsole

---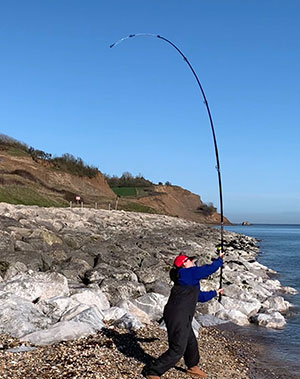 This island at the mouth of the River Thames offers sea anglers a number of varied and interesting venues to fish. Mainly a shallow water area, it has the potential to produce thornback rays, bass, flounders and mullet.
Being less than an hour from London, in summer it gets very busy with holidaymakers due to many caravan parks situated all over the island, so early or late tides give the best chance for anglers.
Local knowledge from a tackle shop or other anglers is beneficial.
The gently shelving beach at Minster has very good access for anglers with limited mobility because the parking is just behind the beach. Other venues on the island include Barton, Warden's Point, Leysdown, Eastchurch Gap and Shellness, with the ground being mud/broken rock and shallow water. Be aware that some access is restricted due to nesting birds in the Swale protection area.
SEASONAL SPECIES
Sheppey offers the visiting angler a wide choice of venues with mainly easy access, a good selection of species all year, particularly thornback rays, along with bass, flatfish, mullet, whiting and cod.
Many years ago the island was renowned for the eel fishing, with very large matches held. Sadly this fish is under extreme pressure and has become quite rare.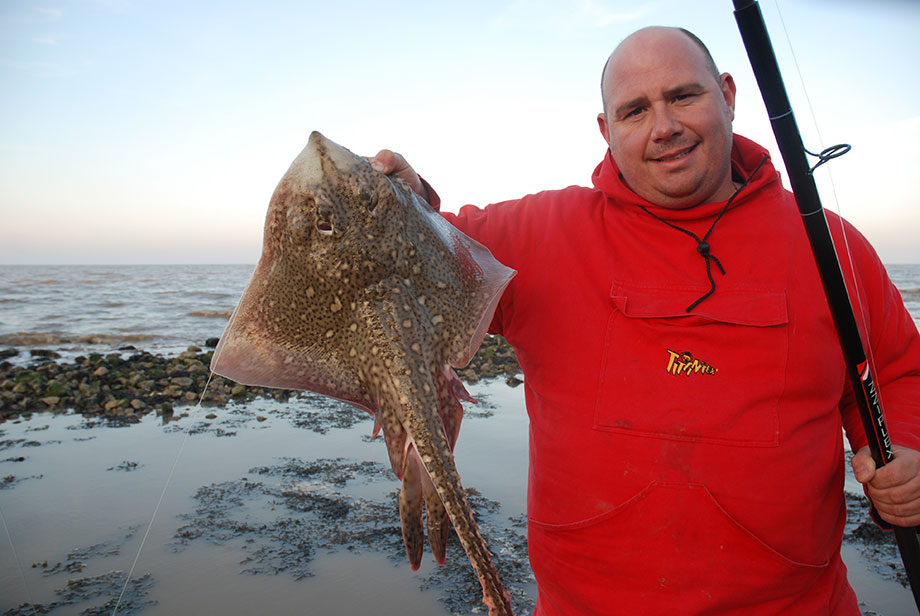 TACTICS
Weed can be a nuisance on larger tides, particularly at Minster, when the secret is to cast regularly to avoid the build-up of weed on your line. Thornback rays take fish baits and ragworms, with a mackerel/squid wrap favoured.
A Pennell pulley rig is useful to gain a few extra yards, while the three-hook flapper is ideal for scratching for other species. Some floating beads on the snoods may deter the nuisance crabs that will strip your hooks bare in record time. It is these crabs that the better fish are foraging for, so they are nature's groundbait.
All locations offer the opportunity to collect some bait that in season will include crabs, maddies (a local favourite for flounders, bass and mullet), ragworms and blow lug. Be careful when doing this because there are some spots where the mud is dangerous and best avoided.
---
NEED TO KNOW
Getting there
From Dartford, take the A2 towards Gillingham to Farthing Corner, then on to the A249 toward Key Street and Howt Green before going over the Sheppey bridge on to the island.
From the west, use the M25 through Leatherhead toward Oxted and at Otford, taking the M26 toward Snodland. The M20 will take you to the A229 at Ditton and at Maidstone the A249 takes you over the bridge on to the island.
Tackle shops
M & A Tackle, 31 High St, Sheerness, ME12 1NX, tel: 01795 581175. <advert>
Scott's Bait and Tackle, 198 High St, Sheerness, ME12 1HQ, tel: 01795 669222.
Sheppey Angling, Unit 5, Regis Business Park, Grace Rd, Sheerness, ME12 1HA tel: 01795 661089.
---